Hobbies benefit children in many ways. It gives a child an opportunity to express themselves, and it allows them to discover themselves and build self-esteem. They are also great educational tools. A child interested in rock collecting learns about geology and science, and a child in writing stories learns about sentence structure and proper grammar. Hobbies teach children to set and achieve goals, solve problems and make decisions. They can also set the course for what your child becomes later in life as they often turn into lifelong interests or careers.
Children who have hobbies are usually following in their parents footsteps, so set a good example by pursuing your own hobby. Your child will need space for their hobby, so find an area designated specifically for his hobby so he can work on it. Realize that hobbies can sometimes be quite messy, so be at the ready for messes as they come with the territory.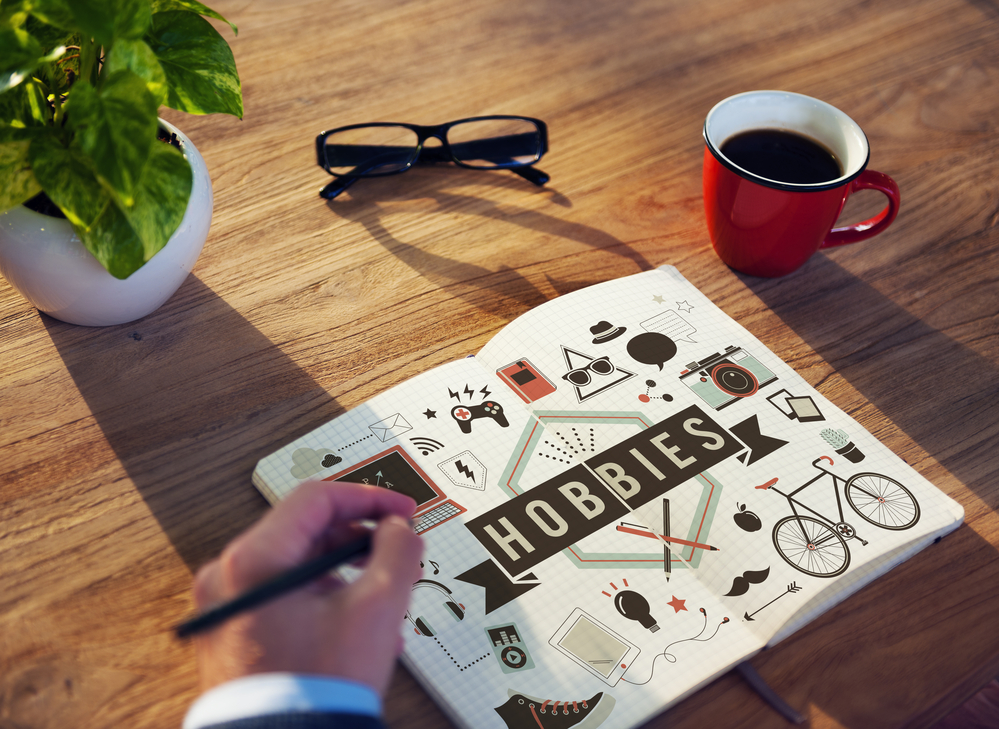 Be available to your child to provide guidance, support and encouragement. This is a great time to teach your child strong work habits, such as following directions closely, setting goals, and proper planning and organization. Show them that nothing worthwhile is ever easy, especially when they begin to become frustrated with their progress. It's also a good time to teach them about personal responsibility and show them how important it is to properly care for their work area and their 'tools of the trade.'
Children will be more encouraged to work on their hobbies if activities like watching television or playing video games are limited. It's been noted by experts that by age 15, the average child has spent more time watching television than sitting in a classroom. Again, here's where setting a good example is crucial. Instead of watching that four-hour football game on Saturday, turn the TV off and work on your own hobby. Your child may want to join in or work on their own as a result.
Hobbies are rewarding and enriching parts of our lives, so encourage your child to explore his own interests and find a hobby of their very own.
Advertisement:
Bestseller No. 1
Bestseller No. 2
Kids Life Is Better At The Lake Fishing Hobby Kid Toddler Child T-Shirt
Are you finding a simple but cute design for your little kid who has a passion for fishing? This Life Is Better At The Lake tee featured with cute doodle of fish and fishing rod is the perfect choice to make your baby surprise!
This could be sent as a great gift for your little son, daughter, cousin, kids in their birthday, Children's Day, Christmas, Thanksgiving. It is suitable to wear daily or when going fishing with their dad, grandpa, family vacation, trip. Let grab it now!
Bestseller No. 3
Personalized Karate Boy Christmas Tree Ornament 2021 - Brunette Man Athlete Belt in Pose School Taekwondo Judo Teacher Hobby Children Grand-Son - Free Customization (Brown Hair Male)
✅FREE PERSONALIZATION BY HAND: Ornaments by Elves is the most TRUSTED, high-rated personalized ornament seller—our talented artists HAND-WRITE each personalization to match your EXACT request, using dry-safe custom paint German pens. Your ornament will be NEATLY personalized; no messy, no smudgy, no clumsy, no wrong name in our service. Having been in business for over 10 years 3,000+ styles of ornaments with quality craftsmanship. Add names and year for a keepsake you'll want to show everyone!
📦 FAST TURNAROUND IN SAFE PACKAGING: Ornaments by Elves process every order the same day of your purchase. With our quick turnaround, you'll receive your brand new custom Christmas ornaments delivered straight to your door and ready to hang in just a few days. The shipping EXPERTS of Ornaments by Elves ensures your keepsake is WELL PACKAGED in EXCELLENT CONDITION to ship SAFELY on their journey. You will receive your unique ornament exactly what you ordered and how you wanted on time.
I get commissions for purchases made through links on this website. As an Amazon Associate I earn from qualifying purchases.
I manage the admin at this site and post articles of interest.