If you are planning a New Years Eve party, one of the most important elements of the party planning is the music you plan to play at the party. Making preparations for the food, beverages, entertainment, decorations, favors and other elements of the party are all very important but the music at the party are critical to the success of the party and can help to determine whether or not the guests have a good time. This article will discuss some of the options for music at a New Years Eve party and will provide information on implementing these options.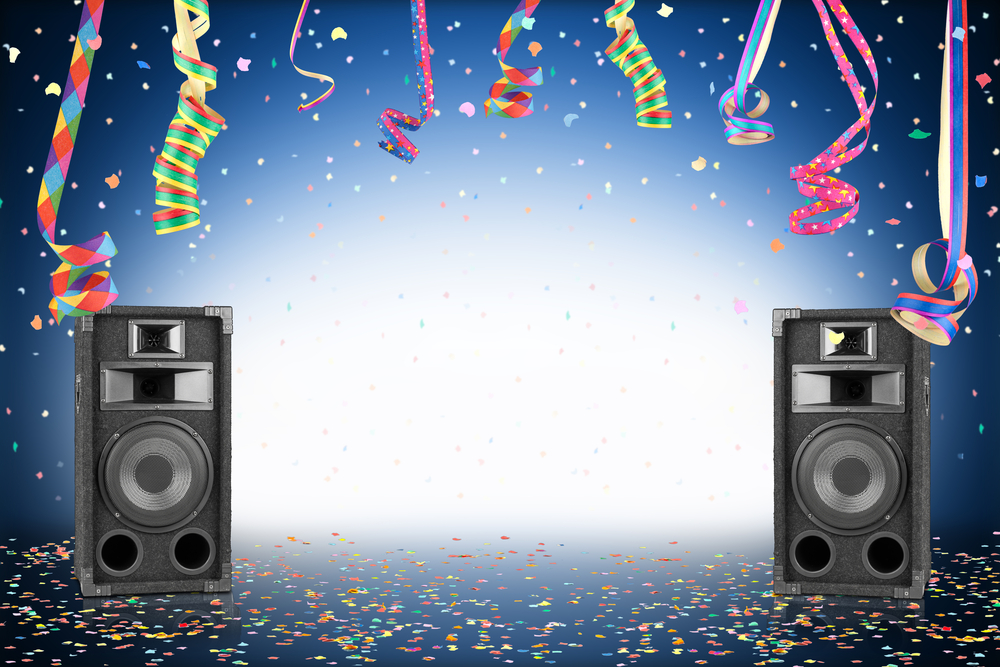 Hiring a band is one very popular option for providing music for a New Years Eve party. However, there are some considerations which should be mulled over before deciding to hire a band. One of these important considerations is the amount of space required for the band to set up and perform. This is important especially if you are hosting the party in your home. Before signing a contract with a band, you should have a representative from the band visit the space and determine if there is enough room available. The noise ordinances should also be considered when hiring a band for a New Years Eve party. Again this is most important if you are hosting the party in your home. When hiring a band you should also consider whether or not the band will appeal to the majority of the guests at your New Years Eve party. This is especially important if you will have guests from a number of different generations at your party.
Another option for proving music at your New Years Eve party is to hire a DJ to perform at the party. This is a good idea because DJs typically play a wide variety of music and are skilled at reading the audience and determining which types of music will appeal to the audience. They are also typically good at encouraging audience participation. Again, it is important to consider noise ordinances when hiring a DJ to entertain at your New Years Eve party. Your DJ will likely be aware of these ordinances particularly if he works in the area often but you should still discuss this with the DJ before signing a contract to ensure he will comply with these regulations.
One inexpensive option for providing music for your guests at your New Years Eve party is to be your own DJ. If you have an extensive CD collection, you can insert a number of these into a disk changer and set the changer to play randomly. Changing the CDs throughout the night will keep the music fresh throughout the party. Another idea is to ask each guest to bring five of their own CDs to the party. Each guest can then take turns playing DJ for a half hour to an hour. This is a fun way to provide music for your guests and also helps to ensure each guest will hear some music they enjoy during the party. Still another option for providing your own music during your New Years Eve party is to set up a satellite radio system and attach it to speakers. You can set the satellite to a station featuring upbeat dance music or music which accompanies the theme of the New Years Eve party.
Still another inexpensive option for providing musical entertainment for your New Years Eve party is to rent a karaoke machine and encourage the guests to provide their own entertainment. Karaoke can be a great deal of fun especially for a group of guests who are willing to participate in the fun. If you have a theme for the New Years Eve party, you can provide songs for the karaoke machine which relate to the theme. If there is not a specific theme for the New Years Eve party, you can select a selection of songs which are likely to be popular with your guests.
Advertisement:
Sale
Bestseller No. 1
Huge New Years Eve Party Supplies 2021 Kit - Happy New Year Banner Sign and gold Confetti Balloons | New Years Eve Party Supplies 2021 | Happy New Year Party Decorations 2021 | NYE Decorations 2021
SHINING AND ELEGANT GOLD, BLACK, SILVER TOUCH OF HAPPY NEW YEAR DECORATIONS PACK -Wanting to have a shimmering and extra-special gold & black party décor? This 2021 New Year's Eve and Graduation Party Supplies Kit will add a luxurious ambiance to your event. An elegant combination of black, gold, silver balloons pack, perfect for celebrations like 2021 Graduations and New Years Eve.
PERFECT SIZE PARTY DECORATION PACK l BUDGET-FRIENDLY - Complete party decoration pack is what you are looking for? This black and gold 2021 Party Supplies Pack comes with a large, glitter gold with black Happy New Year Banner, pack of 6 pompoms, Pack of 36 Latex Balloons, Pack of 9 Gold Confetti Balloons, 4 star mylar foil balloons, 12 Hanging Swirls Décor, & 2 Circle Garland. A must have for a college, senior high school, prom theme graduation party supplies.
Bestseller No. 2
Bestseller No. 3
I get commissions for purchases made through links on this website. As an Amazon Associate I earn from qualifying purchases.
I manage the admin at this site and post articles of interest.