Those who have all forms of diabetes are at an increased probability of difficulties with the feet. This hazard involves the potential of a foot ulcer, an infection along with an amputation of the toe, foot or lower leg if conditions become really poor. The actual cause of this danger would be that the increased levels of sugar in the blood have an effect on many body systems including the blood circulation, neurological sensation along with the capacity to deal with an infection. Your feet count on an effective blood circulation along with a good neural sensation to know that some thing is wrong with the foot, so action may be taken. Of those potential risks, the nerve injury or neuropathy is extremely important. Not having this sensation there might be an injury to the feet and so they do not know this damage has transpired as they can not feel it. This may range from a blister and in-grown nail to an ankle strain or a bone fracture. If they can not really feel it, it's going to continue becoming worse and so they are able to keep walking around on the foot and not know. The sensation of pain exists for a good reason to notify us of injury.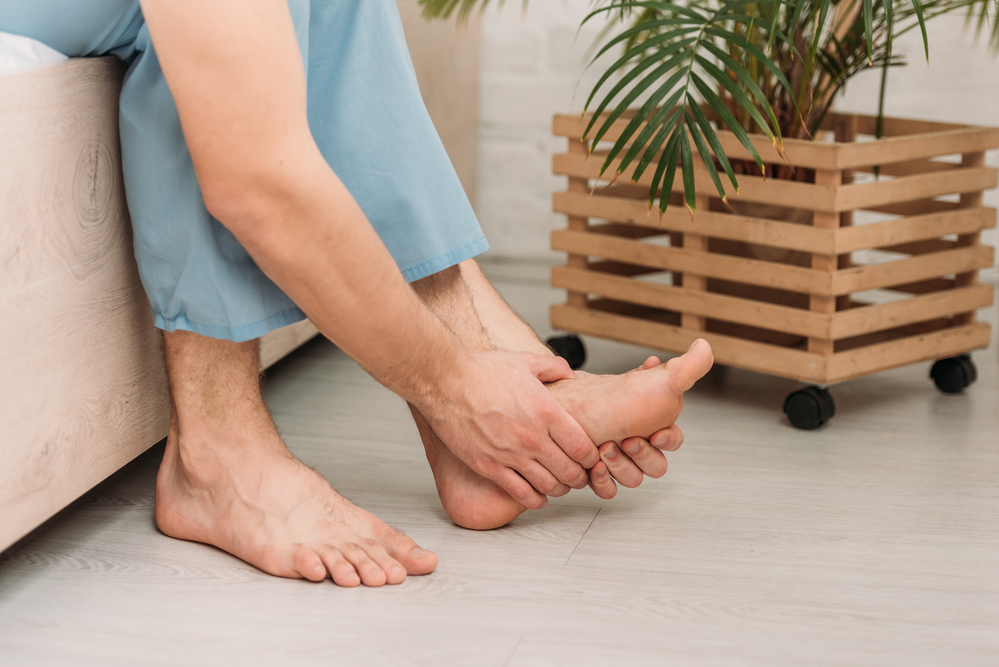 Having the capability to detect the neural problems early on is really critical. If the nerve damage gets identified early, then goals can be done to stop the neuropathy becoming any worse and other safety techniques can be put in place to lessen the risk of more damage happening. There are a number of assessments that doctors may use to measure this. They might make use of simple monofilaments to be able to poke the foot to ascertain if it could be sensed. Quite often they will use a tuning fork to find out if the foot will feel vibrations. It is really an crucial one since vibration is the sensation that oftentimes reduced to begin with. Hot and cold temperature sense might also be checked for. A number of assessments may be mixed to give a comprehensive picture. A number of the tests have a conventional process that's been evaluated for its validity and consistency after which they can be employed on a regular basis with certainty. These kinds of tests will in most cases test a variety of areas around the feet. One particular is called the Ipswich Touch Test that uses the examiners fingers on several different positions about the feet. There are a number of videos around on the way to perform the Ipswich Touch Test, so check a few of them out. The major advantage of this assessment would be that it is simple and easy, but provides a reliable picture of the status of the neurological sensation.
As soon as the signs of the lack of sensation with the nerve deterioration has been observed, then the importance of controlling the blood sugar levels is really important because there are some severe implications to the foot in the event the nerve deterioration advances. When the damage gets worse, then people that have the neuropathy will need to inspect their feet every day to determine if you will find any problems. They must be especially careful to guard the foot from harm by examining that their shoes fit appropriately understanding that there are no pressure spots (which they are not able to feel!). They need to take the appropriate measures to avoid potential trauma and harm to the feet.
Advertisement:
Bestseller No. 1
Bestseller No. 2
Sale
Bestseller No. 3
MagniLife DB Pain Relieving Foot Cream, Calming Relief for Burning, Tingling, Shooting & Stabbing Foot Pain, Moisturizing Foot Cream Suitable for Diabetic and Sensitive Skin - 4oz
HOMEOPATHIC PAIN RELIEF - An intense, moisturizing treatment developed for people suffering from severely dry, cracked, itchy, and sensitive skin. Intense moisturizing treatment soothes irritated, itchy skin. Active ingredients relieve foot pain and calm shooting, stabbing, burning, and tingling sensations. Give yourself the relief you deserve, so you can get back to doing the things you love or need to do. This product is locally produced in the USA.
ALL-NATURAL INGREDIENTS - Naturally derived, intense moisturizing cream soothes severely dry, cracked, itchy, and sensitive skin with western honeybee, gelsemium, beeswax, cudweed, bergamot and eucalyptus. Our deep penetrating, non-greasy formula contains active ingredients to help deliver fast-acting, serious relief when you need it most.
I get commissions for purchases made through links on this website. As an Amazon Associate I earn from qualifying purchases.
University lecturer, runner, cynic, researcher, skeptic, forum admin, woo basher, clinician, rabble-rouser, blogger, dad.