The progressive deteriorating of a flat foot or fallen arch in an adult is commonly known as posterior tibial tendon dysfunction or adult acquired flatfoot and could have serious implications if not noticed early on and taken care of. This is more prevalent in older along with over weight adults. The principal concern is that the posterior tibial muscles which are the reason for supporting the arch of the feet are not very good at carrying out that, and so a ongoing falling of the foot occurs. In addition to a flattening of the arch of the feet there may be commonly increasing pain and discomfort within the arch area of the feet and also the ankle joint. As it gets worse, further walking becomes significantly tougher and it is really tireing.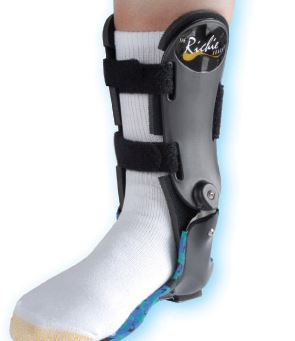 There are generally 4 steps involving posterior tibial tendon dysfunction how the problem continues through with one being the initial phase and four being the final phase that only surgery can deal with. There is certainly a bit of difference of opinion of the staging of this as their is variability amongst health professionals plus some reliability issues. While acknowledging that, stage 1 is frequently managed with foot orthotics in addition to exercises plus some medication for the pain and discomfort. Stage two characteristically needs much more aggressive and supporting foot orthoses, carrying on using the exercise routines along with higher amounts of pain relief drugs may be needed. Both stages one and two may benefit from high top supportive shoes. Long-term weight loss programs can also be likely to be helpful. If that doesn't prevent the development and the feet are moving in the direction of a stage three, then there's growing likelihood that reconstructive foot surgery is probably going to be needed. For this reason it's so crucial that there be more intense conservative management of the feet when it is still in stage two to stop the progression.
An increasingly popular solution for posterior tibial tendon dysfunction while it continues to stage 2 is the Richie Brace. The Richie Brace has been widely used and it has been shown to be very successful at halting the development of this condition and staying away from the requirement for surgical treatment. Surgical treatments tend to be successful, however, there is often a residual measure of impairment remaining since the surgery generally will need the fusing of some joints and also the transfer of muscles attachments to other parts of the foot. The Richie brace is a combination of an aggressively made bespoke foot orthoses with an ankle foot orthoses with struts to aid either side of the ankle joint. The custom foot orthoses is manufactured from a plaster cast or optical scan on the foot with the foot kept in a fixed alignment. The goal of the foot orthoses portion of the Richie Brace is usually to attempt to hold the foot in that corrected posture. The struts that get included up the outside of the ankle joint are hinged at the ankle joint to permit motion to occur at the joint. These struts will be held on by Velcro to the leg to further support and improve the effect of the foot orthotic. When the advancement of posterior tibial tendon dysfunction can be ended making use of this Richie Brace, then surgical procedures are commonly prevented.
Advertisement:
Bestseller No. 1
Powerstep Unisex's Pinnacle Maxx Orthotic Insole Shoe Inserts Women, Workout Gear for Home Workou, Maroon, Men's 11-11.5
[POWERSTEP PINNACLE MAXX]: Full length insoles, neutral arch support, maximum cushioning, high activity for maximum support.
[FOOT PAIN PREVENTION AND RELIEF]: PowerStep Pinnacle Maxx insoles are ideal for pain associated with Plantar Fasciitis, Achilles Tendonitis, shin splints and other foot, ankle, knee, hip & back pain. As the #1 Podiatrist recommended brand, our mission and purpose at PowerStep is to create a more comfortable and happier life for our customers. ~ The PowerStep Pain Free Life
Bestseller No. 2
Bestseller No. 3
Travel Feet Arch Support Orthotics Solve Ankle Pain, Foot Pain, Knee Pain, Leg Pain, Back Pain, Hip Pain
Click "Customize Now" to select your shoe size and buy. TravelFeet are the World's THINNEST and LIGHTEST WEIGHT Foot Supports. Fit into any shoe - other supports are thick and bulky. Solves Heel & Foot pain, Ankle pain, Knee pain, Hip pain, Back pain & even Swollen ankles; or your Money Back!
Get the Set; 2 pairs for 1 price. Both correct POSTURE and improve BALANCE! Comfortable and durable. Made in New Zealand of the highest quality materials and cleanliness. We are still shipping.
I get commissions for purchases made through links on this website. As an Amazon Associate I earn from qualifying purchases.
I manage the admin at this site and post articles of interest.