Plantar fasciitis is a common condition of the feet in adults. The discomfort is often underneath the heel and is more intense through the first couple of steps immediately after resting, such as getting out of bed each and every morning. There are many treatment options that get touted for the treatment of this condition. These cover anything from foot supports to injections to exercise routines. There does exist a lot of discourse as to what is the best remedy, there is lots of data for a lot of individual treatments, but next to no evidence about which may be the better remedy or what combination of treatments gives the better outcomes.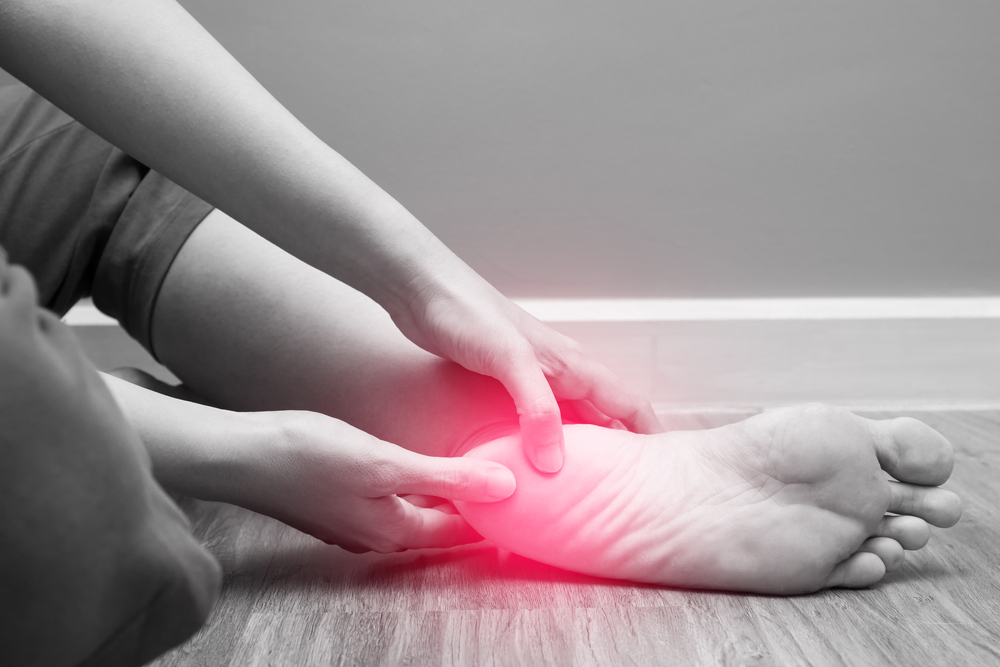 Lots of suggestions is given for exercises to assist in treating this condition. You will find a great deal of good data which supports the using stretching in the calf muscles as part of the treatment method and there is furthermore evidence that tight calf muscles really are a risk factor for this problem. Because of this it's a good idea to make calf muscle stretching as being a routine exercise to help take care of this problem.
Lots of advice is given to strengthen the muscles and if you look around a whole lot, you will notice that advice being offered as being the remedy for the issue. There is not any research that strengthening the foot muscles will help. That does not suggest that it doesn't help, it merely implies there is not any data supporting it, and so any strategies for foot strengthening exercises is required to be given in that framework with the lack of data. There exists good research that the small muscles in the foot are weakened in those with this condition, but it's not clear if the weakness is the reason for the plantar fasciitis or if the muscles become weaker as a result of pain from the plantar fasciitis. Since the muscles are weaker, this will make sense that strengthening exercises be part of the rehab program, but it must only be a part of the program instead of advocated as "the" cure.
There is some suggestions that loading exercises assist in the rehabilitation of this condition, but that's largely based on a lot of social media hype with no strong evidence. A side effect of the advocated loading programs is that it can strengthen the intrinsic muscles, which as talked about above usually are weaker in those who have plantar fasciitis, so there is nothing wrong with doing it as part of the rehabilitation. The trouble with the support with this exercise approach is the weakness of the evidence that supports it. Virtually all exercises have the potential to be helpful and a stronger muscle is more than likely far better than a weaker muscle, but it shouldn't be suggested as the primary cure.
Many of these issues with the use of exercises for foot disorders ended up being discussed on a new episode of PodChatLive. PodChatLive is a regular livestream for podiatrists and other health professionals with an interest in foot conditions. In this particular show the 2 hosts talked with Talysha Reeve about many of the above-mentioned problems. Talysha is a podiatrist with lots of expertise in exercise therapy and rehab of the foot.
Advertisement:
Bestseller No. 1
Cloud Massage Shiatsu Foot Massager Machine -Increases Blood Flow Circulation, Deep Kneading, with Heat Therapy -Deep Tissue, Plantar Fasciitis, Diabetics, Neuropathy
PAIN RELIEF AND SELF-CARE: This foot, ankle and leg massager uses a deep kneading Shiatsu technique to improve blood flow, reduce inflammation, stimulate muscle recovery, provide pain relief, or offer pure and thorough relaxation after a long day
COMPLETE MASSAGE OF FEET, ANKLES, AND CALVES: Other massagers on the market only provide a basic foot massage, but with an adjustable base our massage machine can be positioned with amazing comfort to work the muscles of your feet, ankles, or calves!
Sale
Bestseller No. 2
Bestseller No. 3
Plantar Fasciitis Night Splint , Upgraded Multi Adjustable Ankle Brace Foot Drop Orthotic Brace for Plantar Fasciitis, Arch Foot Pain,Achilles Tendonitis Support for Women, Men
Plantar Fasciitis, Arch Pain or Achilles Tendinitis have you ever had? Have they caused you pain and discomfort? Plantar Fasciitis Night Splint can Plantar Fasciitis Relief of your feet when you wake up in the morning, and solve the problem of your inability to fall asleep. Wearing a breathable fabric is comfortable and stable, which is good for you to sleep at ease. Don't worry about your feet risk of secondary injury.
Plantar Fasciitis Night Splint open heel was designed by the best designers designed, open design ensures the right foot and left foot can be used, it is soft and elastic strap can fit most adults size. In terms of breathability, the cushion is designed with breathable holes to ensure that you are comfortable and breathable when using it.
I get commissions for purchases made through links on this website. As an Amazon Associate I earn from qualifying purchases.
University lecturer, runner, cynic, researcher, skeptic, forum admin, woo basher, clinician, rabble-rouser, blogger, dad.