The great toe joint in the foot is a crucial joint for normal function and running or walking. As we are running or walking and the feet are flat on the floor, that big toe joint would need to bend when the heel come up off the surface. If this great toe joint doesn't bend then running or walking will probably be much more difficult. More energy becomes necessary so running or walking gets very exhausting. When the movement that is not able to take place at the big toe joint still has got to happen, other joints could be required to move a lot more at a time that they're not meant to be moving. This unnatural movement can become an issue.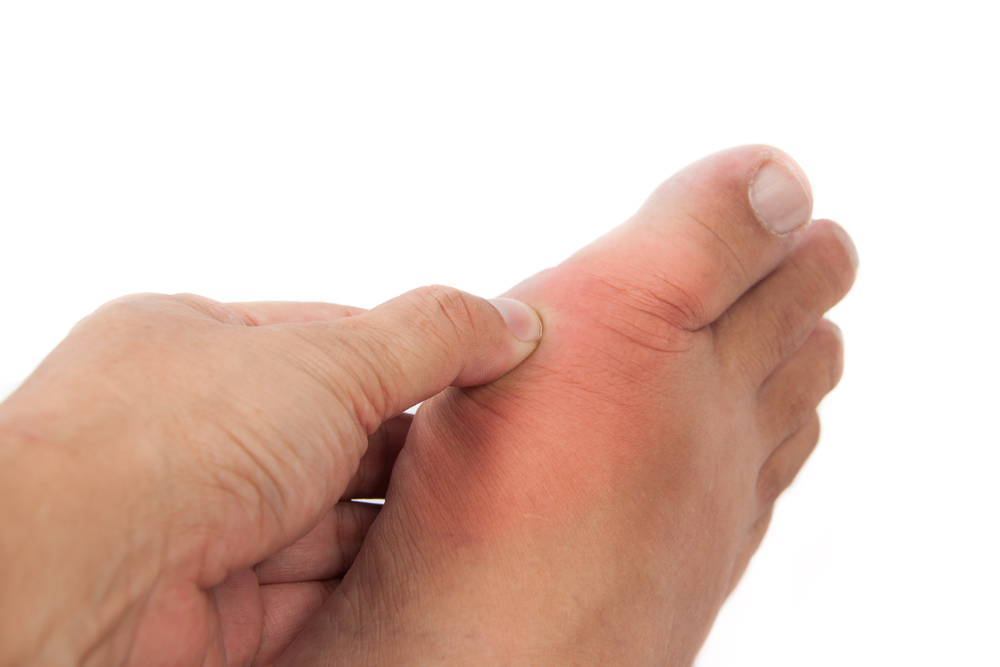 There are actually a variety of things that might go wrong with that big toe joint and obstruct this normal function. One of the most prevalent issues is a problem that often will get called hallux rigidus and as its name indicates, the hallux joint is rigid and will not move. The most frequent reason for this is osteoarthritis of that great toe joint. This is often quite painful and the inflexible hallux joint tends to make walking or running very hard. The most frequent treating of hallux rigidus are drugs for pain relief, rocker sole footwear to allow for some motion to happen and surgical procedures on the great toe joint.
A less painful form of hallux rigidus can be a condition called hallux limitus in which the joint is not stiff but has a diminished range of motion. Since a full range of motion is needed at the big toe or hallux joint for normal gait, this restricted motion continues to be a problem. The commonest reason for this problem is osteoarthritis. Usually the management of hallux limitus is pain relief with medicine, in some cases strapping can be used to restrict motion even more so that it's not so painful. Foot supports are now and again used to encourage a more normal movement with the hallux joint. With the most painful situations surgery can be an option in which a joint replacements may be undertaken or the big toe joint is operatively fused to prevent it moving.
Another very common condition is what is known as functional hallux limitus. This is what's called functional since during a non-weightbearing examination the joint has got a normal range of flexibility, however when functioning with the feet on the floor it just doesn't have a full range of motion. The actual cause of a functional hallux limitus is not really identified and the rationale why that big toe or hallux joint doesn't work during weightbearing is just not clear. This simply appears to occurs in some people. A number of hypotheses have already been proposed, many of which seem credible but there is no direct research for one concept above the another theory.
There are a variety of treatment solutions for a functional hallux limitus which are directed at restoring normal function in the hallux joint. Podiatric doctors commonly use foot orthoses with different modifications for example a first ray cut out, some sort of Kinetic Wedge or a Cluffy Wedge. Most of these orthotic modifications attempt to increase the flexion at the big toe joint to help make the joint function more efficiently and prevent the functional hallux limitus from occurring.
Advertisement:
Bestseller No. 1
Cluffy Wedge Shoe Insert pad for Foot and Heel Pain – Medium, Fits Mens US 7-10.5 and Womens US 8-12, Set of 2 Wedges
PROVEN PAIN RELIEF: The Cluffy Wedge lifts your big toe at an angle to help relieve foot pain; Clinically proven to help alleviate heel pain, plantar fasciitis, bunions, pain behind the toes, metatarsal pain, pain or calluses on the ball of the foot, neuroma pain and Achilles tendon pain; Also helps alleviate specific types of ankle, leg, knee, hip and back pain; Not recommended for arthritis or stiffness of the big toe
DIRECTIONS: To use, simply apply under any insole or onto any shoe by placing the Cluffy Wedge squarely under the big toe, following the contour angle on the inside of the shoe or insert; Can be worn with any type of shoe, including sandals and flip flops; Please note that this product is not waterproof
Bestseller No. 2
2 Pairs Medial & Lateral Heel Wedge Silicone Insoles - Corrective Adhesive Shoe Inserts for Foot Alignment, Knock Knee Pain, Bow Legs, Osteoarthritis for Men and Women
Value Pack
Ergonomic Design: Providing a 4-DEGREE MEDICAL LIFT for ankle inversion or eversion and treatment of flat feet, plantar fasciitis, Achilles tendonitis, stress fractures, shin splints, pinched nerves, heel spurs, heel pad syndrome, and heel bursitis.
Bestseller No. 3
Dr. Foot's Supination & Over-Pronation Corrective Shoe Inserts, Medial & Lateral Heel Wedge Insoles for Foot Alignment, Knee Pain, Bow Legs, Osteoarthritis - 3 Pairs (Beige)
MEDIAL & LATERAL HEEL WEDGE: For genu valgum (knock knees), genuvarum (bowlegged-ness), osteoarthritis knee pain, pronation (inward roll of foot), supination (outward roll of foot), posture problems, and other issues caused by uneven foot alignment. Use all day while standing, walking, etc.
EASY TO USE: Wear medially to correct over-pronation counteracting knock knees and ankle eversion. Wear laterally to correct supination, preventing bow-leggedness and ankle inversion sprains.
I get commissions for purchases made through links on this website. As an Amazon Associate I earn from qualifying purchases.
University lecturer, runner, cynic, researcher, skeptic, forum admin, woo basher, clinician, rabble-rouser, blogger, dad.